Join The Green Rush: A Detailed Look at California's Cannabis Industry
The cannabis industry in California is one of the largest in the US, and Cali was the first state to establish a medical marijuana program. While the recreational use of cannabis remains illegal in California, the state's medical marijuana industry is booming.
Here, we take a detailed look at the industry, how it was established, how it got to where it is now, and what opportunities are available to both patients and professionals in the future. Plus, sign up to GreenRush today using the promo code at the end of this post and you'll receive $20 off your first FOUR orders of medical cannabis.
Background: Building A Foundation for The Nation's Fastest Growing Industry
Medical marijuana was first legalized in California in November, 1996, when state voters approved Proposition 215 with a 55% majority. This act allowed patients with chronic illnesses (such as cancer, anorexia, AIDS, and chronic pain) AND their designated primary caregivers to possess and cultivate marijuana for medicinal purposes, provided they have a valid recommendation from a doctor.
In 2004, Senate Bill 420 took effect and established statewide guidelines for Proposition 215, such as limits as to how much cannabis patients may grow and possess. The bill also established a voluntary state ID card system run by county health departments.
Patients and their primary caregivers can apply for a medical marijuana card in California through their county of residence, and can use this card to verify that a patient or caregiver has authorization to possess, grow, transport and/or use medical marijuana in in the state.
The Now: The Current State of California's Cannabis Industry
Since the introduction of these laws, a variety of online sources such as California NORML and the Marijuana Policy Project claim that there are now over 750,000 medical marijuana patients in California legally using cannabis to treat a variety of illnesses and conditions. The number of dispensaries in the state is uncertain, with estimates ranging from 500 to over 1000.
In 2009, the State Board of Equalization used law enforcement statistics and academic studies to calculate that roughly 16 million ounces (or 500 tons) of marijuana are consumed in California each year. Based on those figures, the Board estimated that completely legalizing cannabis in California could raise tax revenues by approximately $1.4 billion.
In 2014, Fusion estimated that the cannabis industry in California raises up to $109 million in annual tax revenue, given the state's 8.4% sales tax applied to medical marijuana products. Meanwhile, the state raised just over $140,000 in tax revenue in 2013 from alcohol sales, according to the Tax Policy Center.
But California's cannabis isn't JUST raising taxes; "The emerging cannabis industry is much more than a vehicle for financial success, it is an opportunity to lift up and empower groups that have long been under-appreciated and dishonored in our society," said Amanda Reiman, Manager of Marijuana Law and Policy at the Drug Policy Alliance, in one of her latest articles in the Huffington Post.
[caption id="" align="alignnone" width="970"]
A medical cannabis crop.[/caption]
And she's right. In December 2014, CannaInsider.com estimated that states that have legalized cannabis use will create over 200,000 new jobs in the industry in 2015. Weedhire, an online job board for the cannabis industry, reported an average of 70.25% growth in employment opportunities across the following four sectors of the cannabis industry in January 2015:
Dispensary 90% growth

Medical: 70% growth

Administration: 65% growth

Sales: 56% growth
For more information on cannabis jobs and career opportunities in the cannabis industry, click here. 
Furthermore, some cannabis companies are working to empower disadvantaged members of our society. Panacea, based in Oregon, donates 10 percent of its proceeds to social justice causes, especially towards causes aimed at racial, economic, and LGBT issues. They also have a staff member on-site every Sunday and Monday who is fluent in sign language to cater to the deaf and hard of hearing.
Bloom Farms, a California based company, provide a free meal to someone in need with every purchase of one of their products. The company aims to provide 1,000,000 meals to food insecure households in 2016.
The Future: Where is California's Cannabis Industry Headed?

With so much potential, it is tempting to speculate where California's booming cannabis industry is heading. Given the industry's youth, there is a big need for more regulation and standardization.
In October 2015, Governor Jerry Brown signed the Medical Marijuana Regulation and Safety Act; package of bills that created a licensing and regulation framework to be effective from January 1st, 2018.
The act will require all persons and companies involved in the trade of medical marijuana to obtain both a local operating permit and an annual state license beginning. This extends to growers, retail operators, delivery services, and manufacturers of processes medical marijuana products.
A new bureau within the Department of Consumer Affairs, the Bureau of Marijuana Regulation, will also be put in place. The bureau will be led by a director appointed by the governor, and will initially be financed by a $10 million advance from a dedicated fund where licensing fees will go.
Consumer affairs will be responsible for issuing licenses for dispensaries, distributors, and transporters. The Department of Public Health is responsible for creating labelling and packaging standards, and will serve to hold testing labs and manufacturers accountable.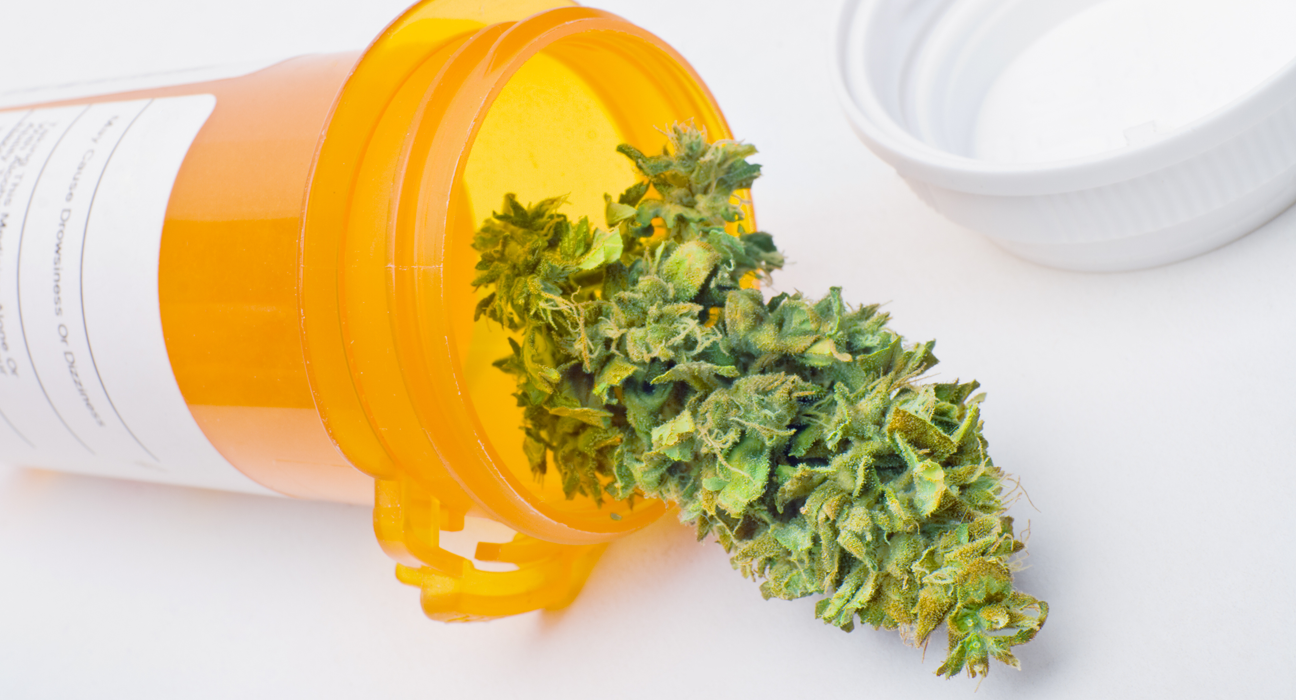 The Department of Food and Agriculture will issue licenses for indoor and outdoor growers, and will also be responsible for enforcing acreage and square footage limits for commercial cultivation sites. Meanwhile, The Department of Pesticide Regulation has been made responsible for developing standards for the use of pesticides by medical marijuana growers.
There are 45 other bills in California that are still currently pending legislation regarding cannabis or medical marijuana. These cover everything from cultivation licenses, distribution, and quality quality assurance. For specific information regarding these individual bills, visit the Marijuana Policy Project's website.
The Marijuana Policy Project, alongside other activists, are also supporting the Adult Use of Marijuana Act. While the recreational use of marijuana has been decriminalized to some extent in California, it remains illegal.
Possession of up to 28.3 grams for non-medical use is considered a civil infraction that carries no jail time and up to $100 in fines. Possession of more than 28.5 grams counts as a misdemeanor that carries up to six months of incarceration and $500 in fines.
The act hopes to end marijuana prohibition completely by 2016, allowing adults aged 21 years and over to legally use marijuana recreationally. It has a strong focus on controlling, regulating, and taxing recreational marijuana, and treating much the same as alcohol, and claims that revenues from cannabis will go towards youth substance abuse education, prevention and treatment; state and local law enforcement; and environmental restoration/water protection.
Join The GreenRush: Find Your Dream Job In The Cannabis Industry
California's cannabis industry is experiencing a boom unlike any other. While it remains a young industry with some grey areas regarding legislation, there is plenty of action taking place to help grow the medical cannabis sector, and possibly even pave the way for the complete legalisation of cannabis across the state.
Besides the rise in revenues, the change in state legislation and slow-but-steady shifts to remove the stigma around cannabis, there lies a world of opportunities for patients, researchers, businesses, and young professionals.
If you're interested in becoming part in the fastest growing industry in the US, visit Join The Green Rush; California's biggest cannabis job fair, taking place at the Regency Ballroom in San Francisco on April 30th. And best of all, you can be part of it all for FREE. Click here to get your tickets now, and enter the promotional code BLOG for free tickets to California's biggest cannabis job fair.
Every sector of the cannabis industry will be represented, from cultivation and customer service to manufacturing, marketing, and even graphic design. For more information about career opportunities in California's cannabis industry, click here. 
Looking for the best cannabis in your area? Well, you're in luck. Sign up to GreenRush today for access to the best dispensaries nearby and use the promo code below to get $20 off your first  FOUR orders. Oh, and don't be greedy; share this post with your friends so they can make the best of this offer too.