Where To Medicate With Cannabis in San Diego
GreenRush is bringing discreet, professional cannabis delivery to San Diego. Whether you're in Old Town, Tierrasanta, or over in the Eastern Area, you'll soon be able to get the best quality cannabis and cannabis products delivered right to you.
To celebrate, we've thrown together the below list of some of some of the best places to medicate with cannabis in San Diego. From relaxed hikes and trails to gorgeous lookouts, there's something here for everyone.
Plus, we're giving every new GreenRush user $20 off their first FOUR orders of medical cannabis in San Diego. So, what are you waiting for? Read on, use the promo code at the end to make the most of this special offer, and start using GreenRush today.
For a comprehensive list of the best cannabis dispensaries in San Diego, click here.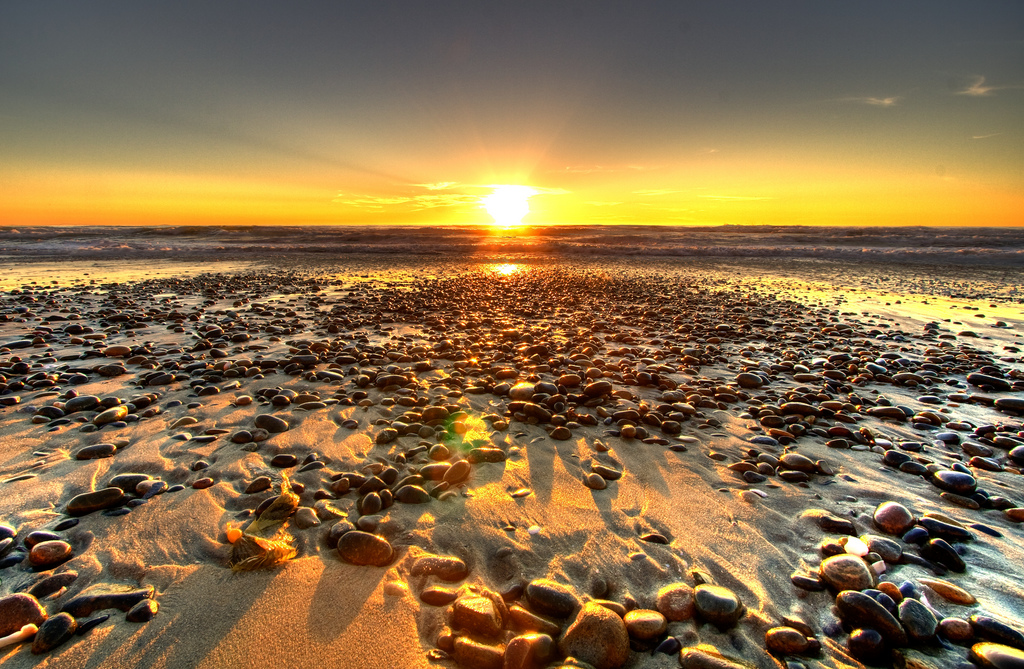 Torrey Pines Reserve remains to be one of the wildest stretches of land across the southern coast of California. It combines roughly 2,000 acres of unique landscapes and stunning views, and offers a beautiful natural escape all within the San Diego city limits.
If you're looking for the perfect natural environment in which to medicate with cannabis in San Diego, this one's for you. Take a peaceful stroll along one of the reserve's many nature trails, and breath in some crisp, fresh air on one of the many untouched beaches.
The reserve is also home to a variety of native animal and plant species, such as the endangered Torrey Pine, coyotes, and mule deers. It also features a lagoon, which plays a vital role in the migration of seabirds.
For more information, visit the reserve's website.
Hours: 9am - 6pm.
Directions: Click here.
Mount Helix serves as one of San Diego's most recognized landmarks. Located roughly 2.5 miles south of Grossmont and standing roughly 1300 feet high, it offers infinite, expansive views of San Diego and its surroundings.
The park at the summit of Mount Helix features an amphitheatre which occasionally houses plays and other events. It boasts the best views on clear days and nights, and is one of the best places in San Diego to watch the sun disappear into the vast ocean to the west. The park was built in memory of Mary Carpenter Yawkey by her friends and family, and hosts annual easter sunrise services.
If you're looking to peacefully medicate with cannabis in San Diego and take in one of the best views of the city, then this is your place. The park is usually open from sunrise to sunset, but may be closed occasionally for weddings and other private events. Check out the park's events calendar for more information.
Hours: Sunrise to sunset.
Directions: Click here.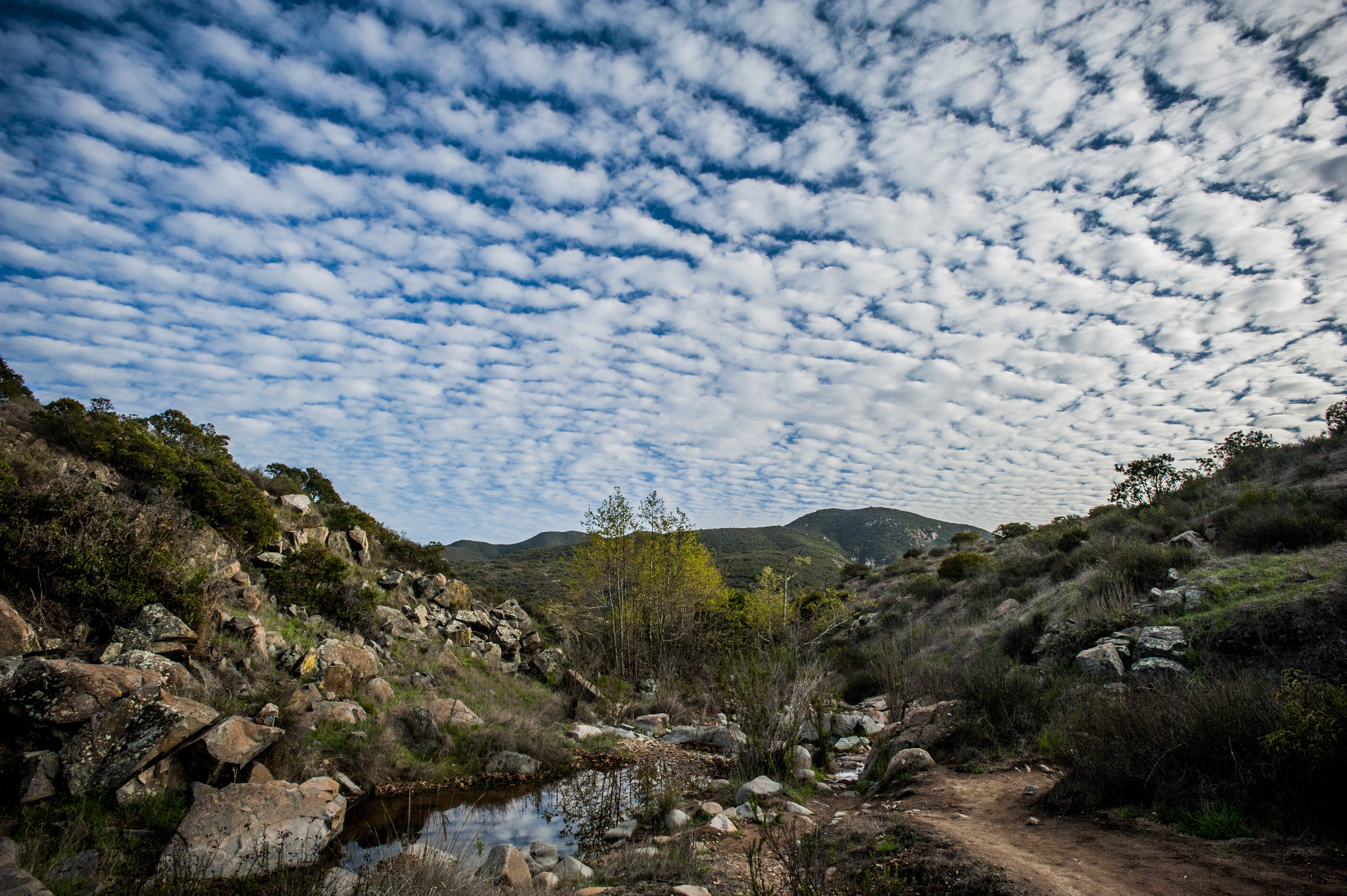 Mission Trails Regional Park is the perfect place to escape the hustle and bustle of the city. Located only eight miles northeast of San Diego, it is a beautiful place to relax and enjoy nature and offers an abundance of gorgeous landscapes
The park encompasses over 7200 acres of natural and developed areas combining rugged hills, stunning valleys, and an abundance of wildlife. We highly recommend hiking to the top of Cowles Mountain, the highest point of the city of San Diego, for breathtaking views.
If you prefer to relax by the water, then we suggest you check out Lake Murray and the surrounding parklands that fall within the park's borders. The lake is a great spot for fishing, walking, cycling, and a variety of other activities. It is also complete with barbecue and picnic areas. To get directions to Lake Murray, click here.
Hours: 9am - 5pm.
Directions: Click here.
Lake Miramar, located in the Scripps Ranch community (roughly 16 miles east of Torrey Pines Natural Reserve), is a popular walking, cycling, and fishing spot.
The dam and reservoir were completed in 1960 as part of the San Diego Aqueduct project and form a vital part of San Diego's water supply system. At full capacity, the lake has a maximum depth of 114 feet and a water storage capacity of over 6000 acre feet.
Lake Miramar is encircled by a five mile paved service road (only open to vehicle traffic from Saturday to Tuesday) and features an unpaved walking trail, barbecues, and picnic tables. The paved road can get very busy at it's used by families, cyclists, dog walkers, and others. The dirt path below it, however, gets a little less traffic and also allows you to get closer to the water's edge.
The Miramar reservoir is another beautiful spot to escape urban life. We recommend checking it out in the evening and catching the sun as it sets behind the western end of the lake. The park is open seven days a week.
Hours: Boat access to the reservoir is normally open from 5:30am to 6:30pm, and 5:30am to 8pm during daylight savings time.
Directions: Click here.
Balboa Park is another of San Diego's major attractions and is a beautiful place to medicate with cannabis. The park encompasses roughly 1200 acres of gardens, museums, recreation areas, walking paths, and more.
If walking is your thing, we recommend taking to one of the many trails within the park. Balboa Park offers over 65 miles of hiking trails, and while some of them can be a bit tough, there are plenty of cruisy walks to take while medicating. If you're looking for an easy stroll, we suggest you take to the Balboa Trail #1; enter the park via Sixth and Upas and follow the green trail markers. The entire walk is roughly 1.5 miles.
Alternatively, enter the park through the Morley Field Gateway, and follow the red trail signs marked 11. The trail is partially made up of grass and dirt paths, with some rocky areas as well. The trail is 2.4 miles long, and is among the easier trails within the park.
We also highly recommend visiting Balboa Park's various gardens. Some of the most notable are the California Native Plant Garden, which encompasses five acres of native Californian plants, and the Florida Canyon Native Plant Reserve. Both gardens are accessible via the Morley Field Gateway, and are free to the public all year.
If you're looking for something a bit more cultural, we suggest visiting one of the 15 museums within the park. The Centro Cultural de la Raza showcases chicano, mexicano, native american, and latino art, while the San Diego Art Institute's Museum of The Living Artist serves as a centre that showcases the visual arts of Southern California.
Hours: Varied. Please visit the park's website for details.
Directions: Click here.
Sunset Cliffs is a tiny gem bordering the western edge of Point Loma. While it's only a 68-acre park, it offers stunning views of the Pacific ocean and makes for a great place to medicate with cannabis in San Diego.
The park features natural cliffs with intricate rock carvings and an abundance of sea caves, coastal bluffs, and arches formed through years of exposure to strong sea breezes and water. True to its name, Sunset Cliffs Park is one of the best places to catch the sun as it disappears into the seemingly never-ending ocean.
The park is divided into two parts; an 18-acre linear section that lies to the west of Sunset Cliffs Boulevard, and a 50-acre hillside section which acts as a conservation area for a variety of plant and animal species and links to the 640-acre Point Loma Ecological Reserve.
We highly recommend checking out the park in the late afternoon in time for sunset. Be prepared to see a bunch of people up on the cliffs, as well as the occasional cliff diver, and make sure you bring a jacket. Try heading down to the shore for a bit more peace and quiet, and medicate to an all-Californian beach sunset. Perfect.
Hours: All day.
Directions: Click here.
GreenRush: Bringing Cannabis Delivery to San Diego
So, there you have it; a handpicked list of some of the best places to medicate with cannabis in San Diego. Remember, sign up to GreenRush today and you'll receive $20 off your first FOUR orders with code BLOG. For a list of the best dispensaries in San Diego, click here. For more cannabis news, check out our blog.