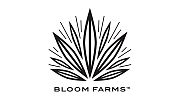 Bloom Farms
3.80 ★
HIGHLIGHT YOUR LIFE
Bloom Farms mission is to bring safe and enjoyable products to people who use cannabis as part of a healthy, fulfilling lifestyle. Along the way, they're out to remove the negative social stigmas of cannabis. Sustainably farmed and responsibly made, their products are beautifully designed around our mantra: relaxation, relief, creativity and fun. At BLOOM FARMS, they believe in living life to its fullest. They're here to bring a healthy perspective to life with cannabis.
A Fresh Look
BLOOM FARMS is built upon the belief that cannabis can enhance a healthy, fulfilling lifestyle. We aim to remove negative stigmas by inviting patients to take a fresh look at time-tested and lab-tested medicine.
A Safe Product
Bloom Farms works with responsible California family farmers to grow our cannabis. They extract their oil with clean CO2; the same process used in extracting essential oils, without petroleum-based solvents. They meticulously lab- test for purity.
A 1-for-1 Company
Social responsibility is fundamental to Bloom Farms mission. Bloom Farms pledges that with every purchase, BLOOM FARMS will provide a meal to someone in need! Bloom Farms are a one-for-one company and their goal is to provide 1,000,000 meals to food-insecure households.