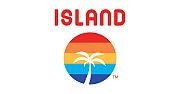 Island
0.00 ★
Welcome to the Sunnier Side
SIMPLY THE BEST
Island supports craft growers and their nonstop commitment to producing incredible product.
DEDICATED TO THE CRAFT
ALWAYS TAKE THE SCENIC ROUTE
Island puts a lot of attention and care into their products and works with growers who do the same. Island sources locally for natural cannabis and often contract with growers to source consistently and reliably.
The Island team is always searching for the best product which means continually looking for new sources and sourcing seasonally. It may take a little more time to do things the way we do, but to us, it's worth it.
THE ISLAND STANDARD
HANDCRAFTED WITH CARE
Only the best means always the safest. Island adheres to safety thresholds that meet or exceed the most rigorous protocols and requirements. Period.
To ensure quality and safety, all cannabis is comprehensively tested by an independent lab for potency, pesticides, fungicides, molds, fungus, bacteria and contaminants. Quick-view lab results are available via stickers directly affixed to each box.
ISLAND FARMERS
Since the first Island rolled out of Island's hands and into yours in 2014, Island'ss reputation has always hinged on sourcing from farmers who care as deeply about the product as we do. Together, we are pushing the boundaries of responsible, sustainable and innovative cannabis farming, and delivering health and happiness to our customers.
Island has assembled one of the most impressive and experienced cultivation networks around – from multi-generational, fully organic farms in California to some of the most technologically advanced indoor farms in Nevada.