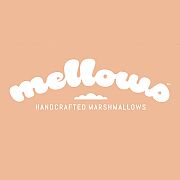 Mellows
Gourmet handcrafted cannabis-infused marshmellows!
Award-winning gourmet cannabis confections marshmallows, handcrafted in San Francisco since 2015. These weed marshmallows are infused with solventless ice water hash to create the tastiest, most delightful way to indulge in a mellow edible experience.

100mg Super Mellows are as their namesake implies, an indica leaning super mellow high made with Nasha hash.
5mg Single Original Mellows are made with Red Congolese, a single strain Sativa hash. Single mg Mellows have a feeling of weightless euphoria and elation.
Available in playful flavors, Mellows handcrafted marshmallows are a one-of-a-kind treat for everyone from the canna-curious to the discerning edibles connoisseur. #MellowOutwith the new San Francisco treat and see for yourself.